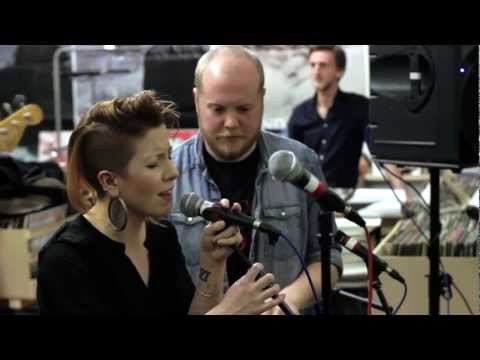 The Herald- Alan Morrison's Scottish Albums of the...
http://www.heraldscotland.com/arts-ents/music/2012-review-top-50-albums-of-the-year.19792840 No Flags Will Fly is number 17, with a thoroughly deserved top 3 of Karine Polwart, Lau and Admiral Fallow. It's also especially sweet to see Holy Mountain, Miaoux Miaoux and The Unwinding Hours on the list, as they have all contributed musically to Olympic Swimmers in the past year, either through...
December Tour with Admiral Fallow
We are delighted to announce that we will be supporting Admiral Fallow on their forthcoming UK tour. Please come down early and say hello if we're playing near you on any of these dates.  Monday 3rd December- The Deaf Institute, Manchester. Tuesday 4th December- The Kazimier, Liverpool.  Wednesday 5th December- Thekla, Bristol. Thursday 6th December- Bodega Social Club, Nottingham.  ...
The Guardian band of the day! http://m.guardian.co.uk/ms/p/gnm/op/view.m?id=15&cat=music&gid=%2Fmusic%2F2012%2Fsep%2F19%2Fnew-band-olympic-swimmers&type=article
'Knots' single release and other news
'Knots' and it's B-side the remixed version of Where It Snows (thanks to Miaoux Miaoux) will be available for free download from Monday 17th Sept until 8th October and thereafter on cassette tape via our bandcamp (www.olympicswimmers.bandcamp.com)   Knots will be featured on Charlie Ashcroft's Amazing Radio show on Monday at 1pm and afterwards can be voted for to go on...
Summer Happenings
Hello all, Apologies about the sparse updates of late, but 'Summer' has been good to us thus far.   To ease your pain, here is photo of us basking in the Scottish sunshine.  Allow me to catalogue what has happened in the long months since we last informed you of our movements. Admiral Fallow were kind enough to have us support in London back in May, and we had a great time at GoNorth just after...
Summer Gigs
We have a few shows over the coming months and hope that some of you can come along. Click below to see where they are.   [[MORE]]May 28th- Cargo, London- supporting Admiral Fallow Jun 1st- Art School,  Glasgow- Spaced in the City Music Project Jun 7th- GoNorth, Inverness Jun 24th- West End Festival Closing Party, Oran Mor, Glasgow. with We Were Promised Jetpacks, Remember Remember, Miaoux...
Listen to a track from our album here... →
Listen again to Ally McCrae's show on Radio 1 to hear 'Knots' (available until 8th April)
We're playing another show with Happy Particles and North American War at the 13th Note on the 31st of March. This is their first live show since releasing their stunning album Under Sleeping Waves, which you should buy here if you haven't already done so. http://happyparticles.bandcamp.com/
We are supporting Frightened Rabbit at Stereo on Saturday the 21st of January. To say we are excited doesn't even come close. Tickets go on sale on Monday morning from here. http://www.ticketweb.co.uk/user/?region=gb_scotland&query=detail&event=487819
4 tags
Olympic Swimmers playing Document 9 at the CCA
We are very privileged to have been asked to play at Document 9 at the CCA on the 22nd of October. Document is held every October in Glasgow and is Scotland's only dedicated international human rights documentary film festival. The premise is that film can be used to raise awareness and increase understanding of local and global social issues.  It is now in its 9th year and runs from the 20th to...
Album Update and Captain's Rest gig.
Hello folks,  So, after a long gap since doing bass, drums, percussion and keyboards we are back in Chem19 and now halfway through all the guitars, and it's actually starting to sound more like an album. At the end of the week we will be whittling the 16 songs down to however many are actually going to be on the finished article. The frightening coffee addiction of the earlier recording...
Recording our first album
For anyone we haven't told yet(!), we'll be recording our first (and hopefully not our last) album in late May/Early June…will try and make it good!
Photos from The Arches show. →
Grave Maurice with some photos from the show at The Arches on the 2nd of March. We were supporting Admiral Fallow for 3 dates in Edinburgh, Aberdeen & Glasgow. AF are now currently touring down south before heading to SXSW, and all us Swimmers wish them all the best. 
Watch
A wee video that Susie made for Apples & Pears from EP Two.